Get A $1,000 Off LASIK Discount!
Lock In Your Savings By Scheduling Your
FREE Virtual Consult Today!
#1 Choice For LASIK In The Pacific
Northwest

Schedule a Free Virtual LASIK Consult from the Safety and Comfort of Your Home!
Affordable Financing
Options for Your Procedure
Have your LASIK today and receive our best financing ever:
Affordable monthly payments to fit every budget
$0 money down, 0% interest for up to 24 months options
At King LASIK, we believe that safe, clear vision and freedom from your dependence on corrective lenses should be affordable. We strive to offer our patients the very best technology at the very best price!
LASIK Virtual Consults are
Easy and Convenient
Key benefits of a virtual consultation:
Save Time & Avoid the Hassle of Traffic
Get All Your Questions Answered
Learn About Our Affordable Pricing & Financing Options
All 100% Free of Charge!
As part of our updated LASIK process, we've started offering completely virtual consultations, and have met with hundreds of patients like you via Zoom calls.
During your 1:1 virtual appointment, our LASIK specialist will be happy to answer questions about laser vision correction, discuss preliminary candidacy topics specific to your needs, provide you with a personalized price quote for your LASIK, and determine next steps — all from the convenience of your home.
Your Virtual Consult
in 5 Easy Steps
With our easy 5-step process, scheduling and attending a virtual consult has never been easier. You simply schedule and we do the rest to ensure you have the best possible experience.
Step 2 – We send you a confirmation email with the date and time of your consult along with a Zoom Meeting link to be used for your virtual consult. Don't worry, if you are not comfortable with a Zoom meeting, we can do it over the phone!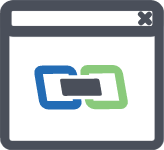 Step 3 – We send you appointment reminders to keep your appointment top-of-mind
Step 4 – On your scheduled time, meet with your counselor on Zoom or via phone. It's your choice!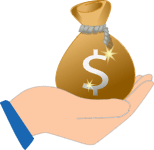 Step 5 – Schedule your next step. A $100 credit card deposit will earn you a $200 discount on your procedure!
Your Safety is our Number 1 Priority
We will be implementing the following protocols at all locations:
IDecreased Amount of Patients in Office.To ensure proper social distancing, we have spaced patient appointments and adjusted our waiting room layout.
Required appropriate protective equipment.Masks, gloves, etc. are now required for all staff — and masks are required for patients while visiting our clinic.
Increased sanitation routine.We've put in place a strict sanitation routine, which now includes wiping down rooms before and after exams, as well as surfaces, door handles, and other high-traffic areas.
We understand how important it is for you to feel safe when venturing out of your home. That's why we're dedicated to doing everything we can at each of our locations to ensure both staff and patient safety. To that end, we have strengthened social distancing recommendations and enhanced our office cleaning and sanitizing protocols.
There are a numerous types of laser eye surgeries that treat various conditions. If you have one of the three most common vision problems – myopia, hyperopia, or an astigmatism – then it is likely that you are a good candidate for LASIK eye surgery. At King LASIK, we perform custom LASIK, a procedure that can completely eliminate these conditions as well as several specific complications to them.
The best way to determine if you are a good candidate for LASIK is to get a free consultation appointment. However, you should also review the specific characteristics that influence whether or not a person is likely to be a viable LASIK candidate.
Key benefits of a virtual consultation:
Over the years, LASIK eye surgery has become one of the most popular vision correction procedures; for many people, the LASIK surgery procedure greatly reduces their dependence on corrective eyewear. Imagine waking up without the need to look for your glasses or fumble with your contact lenses. More than five million people have achieved that through LASIK eye surgery.
Contact our office or click below to schedule your FREE LASIK consultation. We treat LASIK patients throughout the Pacific Northwest.
Experience, expertise, and outstanding customer service all form the core of King LASIK's guiding philosophy. As a state-of-the-art practice, King LASIK manages all of its Portland and Seattle LASIK Eye Surgery Centers with great attention to detail and quality. The practice's lead surgeon – Dr. Joseph King – is a highly-experienced LASIK provider who has helped thousands of patients receive clear vision without glasses.
We love what we do and enjoy helping our patients realize exceptional vision without the need for corrective lenses!
Copyright © King LASIK All Rights Reserved.