Thank You!
Thank you for scheduling your In-Office Consult with us!
An email with information about your appointment is on its way!
To help you get ready for your upcoming consult, please watch the video below.
What Happens At Your In-Office Consultation?
Comprehensive LASIK Evaluation and Consultation
Meet 1:1 with a LASIK Specialist In-Person
Get All Your Questions Answered
Learn About Our Affordable Pricing & Financing Options
Find Out if You're a LASIK Candidate
Dr. King here,
Many people know that LASIK is the most successful elective procedure in the history of medicine because it is so safe, so effective, and in less than one minute per eye you could be rid of a lifetime of dealing with the hassles of glasses and contact lenses.
I have performed more than 150,000 successful laser vision correction procedures, and unlike many chain LASIK centers that are owned by corporations focused primarily on making a profit for shareholder investors, as the owner and founder I am still actively involved in providing care to my patients.
My staff and I are dedicated to providing the safest, most effective treatments for all of our patients at a price they can afford.
I'm looking forward to meeting you soon!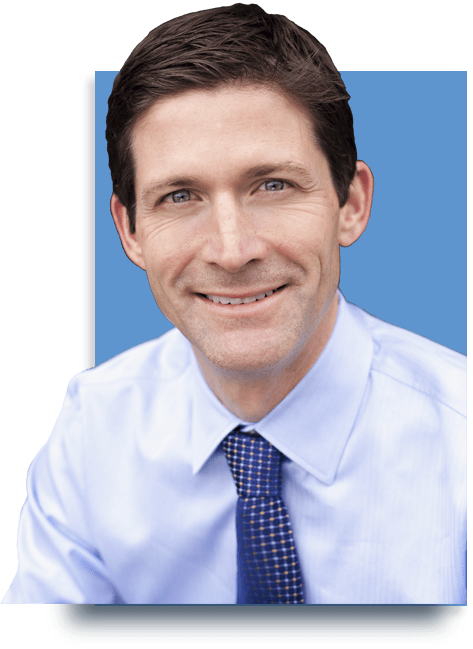 IS LASIK RIGHT FOR YOU?
Can you afford LASIK?
There are $0 down, 0% interest for 24 months financing packages available to help you take advantage of this procedure.
What is the recovery time?
After LASIK, most patients return to their regular activities the day after their procedure. Many return to work the following day.
Are you feeling a little nervous about the procedure?
It is not uncommon for you to feel a sense of nervousness before the procedure. Make sure you feel comfortable with your choice of LASIK practice before you move forward. If you have questions, we have answers!
How do I know if I'm a good candidate?
Before you spend too much time delving into the details of the LASIK procedure, let us help you determine if you are a good candidate first.
Have you had a change in your eyeglass or contact lens prescription in the past year?
We will help you better understand how this may affect your candidacy for the procedure.
Do you have a medical condition that affects your eyes?
Certain health conditions (autoimmune disease, immunodeficiency states, diabetes) may affect your recovery after the procedure.
Do you have any of these eye conditions?
Glaucoma, Keratoconus, Blepharitis, thin corneas, dry eyes, or previous refractive surgery. Please let us know about any of these at your consultation.
THE PATIENT GUIDE
A Guide that answers questions you may have about LASIK and outlines the options available to you.