Achieve crystal clear vision without glasses
Schedule Your Appointment Online Today!
King LASIK is a State-Of-The-Art LASIK practice that provides advanced vision correction treatments for patients throughout the Pacific Northwest.
Take Our FREE LASIK Self Test
There are a numerous types of laser eye surgeries that treat various conditions. If you have one of the three most common vision problems – myopia, hyperopia, or an astigmatism – then it is likely that you are a good candidate for LASIK eye surgery. At King LASIK, we perform custom LASIK, a procedure that can completely eliminate these conditions as well as several specific complications to them.
The best way to determine if you are a good candidate for LASIK is to get a free consultation appointment. However, you should also review the specific characteristics that influence whether or not a person is likely to be a viable LASIK candidate.
Adam Carolla

Nationally Syndicated Radio and TV Personality
"King LASIK is the place to go for LASIK. King LASIK uses NASA and Naval Aviator approved Blade-FREE Intralase LASIK. What if you move your eye? Well, they offer a tracking system on their lasers that automatically shuts off if your eye is off track. Trust your eyes to King LASIK."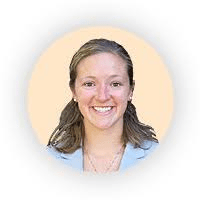 Gina Jones

Physician Assistant, Certified
"From my initial consult to my two-month follow-up today, I have been impressed with all the staff at King LASIK. As a healthcare provider, I want to be certain the care I receive is top-notch, and it is! It was so incredible to wake up the morning after my procedure and run with my dog, […]
Dan Dickau

NBA player
"Having clear eye sight is amazing to me. I see better now than I did with contacts. I always had dry eyes and was uncomfortable with contacts in and I didn't like the look or feel of glasses. I am excited about how my upcoming season will go with "new eyes." I wish I had […]
Sign-up below to get our complete LASIK INFO KIT for FREE.
Discover surgical results that can be achieved through all-laser, blade-free vision correction.
Thank you! Your submission has been received!
Oops! Something went wrong while submitting the form
Over the years, LASIK eye surgery has become one of the most popular vision correction procedures; for many people, the LASIK surgery procedure greatly reduces their dependence on corrective eyewear. Imagine waking up without the need to look for your glasses or fumble with your contact lenses. More than five million people have achieved that through LASIK eye surgery.
Contact our office to schedule your FREE LASIK consultation. We treat LASIK patients throughout the Pacific Northwest and Western Canada.
Blade Free LASIK Technology
We understand that while the outcomes sound appealing, the LASIK surgery procedure can also cause anxiety for some people. Obtaining accurate and detailed information will help ease many of the concerns you may have. When you know what to expect, you will feel more comfortable about LASIK surgery and our surgeons' ability to give you clearer, crisper vision.
Affordable LASIK Financing
As a person who has personally benefited from LASIK, Dr. Joseph King appreciates the life-changing benefits of this procedure. This is why he strives to make LASIK eye surgery available for everyone who needs it
Recognizing the realities of affordable LASIK pricing and the shortcomings of medical insurance, Dr. King offers several low-cost financing plans. In addition, his offices offer comprehensive corporate programs and medical financing in collaboration with leading private lending companies. Explore the information below to learn how LASIK can fit your budget too!
Lead surgeon – Dr. Joseph King – is a highly experienced LASIK provider who has helped thousands of patients achieve crystal clear vision without glasses. Dr. King has performed LASIK for many doctors, athletes, pilots, professional photographers and other individuals with vision-intensive jobs.