OUR PORTLAND SOUTH
LASIK CENTER
King LASIK Portland South is operated by Dr. Joseph King and Dr. Gary Fillmore. Patients at King LASIK in South Portland are provided access to a team responsible for more than 150,000 successful laser eye surgeries. The surgeons at King LASIK combine cutting-edge diagnostic and surgical technology with an unmatched customer experience, able to ease the minds of every patient who schedules a LASIK procedure at our clean, comfortable office.
DRIVING DIRECTIONS
We're located in Tigard Medical Mall, at 9735 SW Shady Ln, Suite 201, Tigard, OR 97223.
If you're coming from the northwest, head southeast on US-26 E. Just after you pass Dennis' 7 Dees Garden Center on your right, take exit 69A to merge onto OR-217 toward Tigard/Salem. In 5 miles, just after you pass Bob Lanphere's Beaverton Motorcycles on your right, take exit 5 for Greenburg Rd, and take the next possible right onto SW Greenburg Rd. Almost immediately, turn left onto SW Shady Ln. In about 500 ft, you'll see us on your left.
If you're coming from the northeast, head south on I-5 S, then take exit 294 for OR-99W W toward Tigard/Newberg. 0.3 miles afterwards, you'll merge onto OR-99W S/SW Barbur Blvd/Pacific Hwy W, and about 0.2 miles from there, you'll pass Banning's Restaurant & Pie House on your right. In a little under a mile, just after you pass Costco Wholesale on your left, turn right onto OR-217 N via the ramp to Beaverton/Sunset Hwy. In 0.8 miles, take exit 5 for Greenburg Rd. Take the first left onto SW Greenburg Rd, and in about 500 ft, turn left again onto SW Shady Ln. In another 500 ft, we'll be on your left.
SOUTH PORTLAND EYECARE SERVICES
OUR OPHTHALMOLOGISTS AT THIS LOCATION
DR. JOSEPH KING
"Over the years, Dr. Joseph King has performed more than 150,000 procedures and has helped countless patients improve their quality of life through laser eye surgery. To deliver the best possible results, Dr. Joseph King uses the latest surgical and diagnostic technologies. Due to his considerable skill and experience, Dr. King is recognized one of Vancouver & Seattle's top LASIK doctors who has helped many pilots, sharpshooters, military navigators and professional athletes achieve clear eyesight."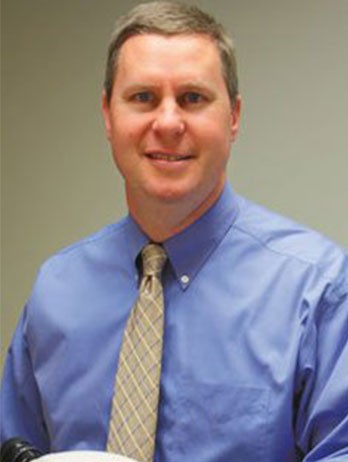 DR. GARY FILLMORE
Dr. Gary Fillmore is a board-certified ophthalmologist specializing in refractive surgeries such as iLASIK and CustomVue PRK, as well as custom cataract surgery. He is certified in the use of many laser vision correction technologies including the VISX Star S4 Excimer Laser System and the Intralase Femtosecond Laser.
Dr. Fillmore is excited about the vision correction technologies available today, and is confident in performing these procedures even on family and close friends. He performed LASIK on his wife, Jennifer, in 2008. She now enjoys excellent vision without the need for glasses or contact lenses, and reports that it is the best thing she has ever had done for herself.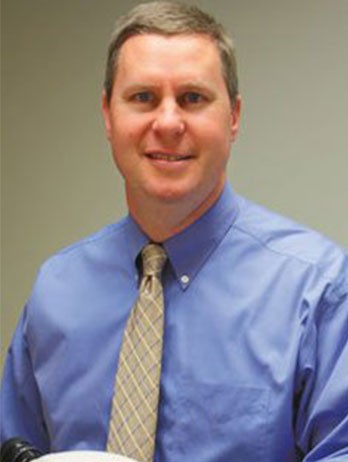 RELIABLE LASIK IN SOUTH PORTLAND
Here are a few ways that Dr. King and Dr. Fillmore use their unique combination of expertise and experience to make King LASIK a trusted laser eye surgery center in South Portland:
INVESTMENT IN THE LATEST TECHNOLOGY
The field of laser corrective surgery is constantly innovating, so it's easy to get left behind when an office doesn't make a commitment to the latest and most effective laser surgical equipment. At King LASIK Portland South, we adopt new technologies and equipment as needed to provide the most comfortable, safe, and effective treatment during the procedure, as well a painless recovery at home.
Dr. King and his team use WaveFront optimized laser technology in a VISX Star S4 laser platform, allowing the delivery of exceptionally precise laser treatments that result in clear, sharp vision. To further improve his patients' post-surgical vision, our surgeons use a special laser to create the corneal flap. This approach eliminates the need to use any handheld mechanical blades when performing LASIK and reduces much of the risk inherent with laser eye surgery. The result is a 10-minute procedure that provides the clear vision you've always wanted.
CUSTOMIZED LASIK PROCEDURES
Like many surgeries, LASIK shouldn't be approached from the viewpoint of "one size fits all." The team at King LASIK Portland South, works to customize laser corrective surgery to work best for the patient being treated. We consider several factors, including:
Patient eye care history
Results of diagnostic scans
Results of eye exam
The actual approach made during LASIK can vary based on whether a patient has nearsightness, farsightedness, or astigmatism. Our goal is to produce 20/20 vision in everyone who schedules a LASIK consultation and procedure with us, so it's important to control for every detail before, during, and after laser eye surgery in South Portland.
This commitment to producing satisfied patients is why we're the Portland area's most trusted LASIK center. Read reviews from our past LASIK patients, or view videos explaining what to expect from a LASIK procedure at King LASIK and how we were able to change the lives of countless patients like you.
THE BENEFITS OF LASIK VISION CORRECTION
There are a variety of ways that laser eye surgery can provide a nearly immediate improvement in your life.
YOU'LL BE ABLE TO FULLY ENJOY YOUR SURROUNDINGS
Living in Portland has its benefits, especially when you get to enjoy all the sights and sounds that city and surrounding areas have to offer. LASIK gives you a more convenient way to enjoy the outdoors and the various sightseeing opportunities in and around Portland.
Some picturesque settings that you'll be able to experience in a new way after LASIK are the serene surroundings of the International Rose Test Garden and the Japanese Garden in Washington Park. The Willamette Waterfront is perfect for a walk or jog at sunrise or sunset, and the Oregon Zoo will uncover a new set of wonders when visit with perfectly clear vision. Other activities that will be enhanced by LASIK include a shopping trip to the Saturday Market, and a break to take in the breathtaking views of the Portland skyline from the Pittock Mansion.
YOU WON'T NEED TO WORRY ABOUT GLASSES OR CONTACTS
There are several reasons why needing to wear glasses or contacts to see clearly will never be as convenient as not needing to. Sure, you may have gotten used to them, and have made eyewear a normal part of your daily routine, but imagine the feeling of perfect vision without having to clean your glasses or change your contacts. That's the convenient of having a LASIK procedure done by the team at King LASIK Portland South. Dr. King and Dr. Fillmore ensure that most of their patients no longer need corrective eyewear after their procedure.
Additionally, LASIK is actually safer and healthier over the long term than wearing contacts. With LASIK, the procedure is safe and painless, and rare complications will be able to be treated shortly after laser eye surgery. Contact lenses touch the surface of the eye, which can cause scratches or transmit infections.
WHAT OUR PATIENTS ARE SAYING
"I had a great experience at King Lasik in Portland area. All employees were very professional, warm patient, thoughful, and knowledgeable. They care about every client. I was nervious every step of the way, but the staff and doctor kept me calm. I bombarded them with questions and they patiently answered them all. The procedure was quick and for me, painless, I highly recommend King Lasik to anyone."
-V.P.
"My experience with King LASIK was definitely better than I expected. The staff were friendly and professional. They walked me through the process step-by-step, and answer all the questions and concerns I had. The operation itself was pleasant with the operation staff talking me through it. I would definitely refer my friends and family. Today is the day after and I feel great. I can see clear again! Thank you King LASIK!"
– A.E.
"I love my new eyes! I can finally see clearly after 15+ years of wearing glasses. It has been over a year since my surgery and my eyes are still very clear. I felt comfortable with the whole process. Everyone was friendly and nice at the office. Thank you so much Dr King you have improved my quality of life."
– N.D.
FREQUENTLY ASKED QUESTIONS ABOUT LASIK
If you're considering LASIK with Dr. King and the team at King LASIK, it's understandable that you might have a few concerns about what to expect. Here are the answers to some of the most common questions we get at our Portland South LASIK practice:
AM I A CANDIDATE FOR LASIK?
You'll be at least be a probable LASIK candidate if you fit the following conditions:
You're at least 19 years of age
You've been diagnosed with nearsightedness, farsightedness, or astigmatism
You've had a prescription for 12 months with no changes
When you schedule a LASIK consultation with the team at King LASIK Portland South, we'll be able to tell you definitively if you meet the criteria to be a candidate for LASIK, primarily, by scanning and shape and structure of the cornea to ensure that LASIK wouldn't present any additional risk to your vision or eye health.
WHAT SHOULD I EXPECT ON THE DAY OF THE SURGERY?
When you arrive at our South Portland LASIK eye center on the day of your procedure, you'll check in and undergo final scans to ensure that laser corrective surgery is right choice for you. The procedure itself takes about 10 minutes, and after we're done, you'll need about a day to recover before living a life with perfect, 20/20 vision.
HOW MUCH DOES LASIK COST?
One of the most common questions we receive from potential Portland LASIK patients is, "How much is LASIK surgery?" The cost of the procedure varies, depending on factors such as the specific technology used. For example, King LASIK uses the latest technology and premium lasers. It's difficult to provide patients an accurate pricing quote without meeting you, evaluating your specific vision needs, and determining a plan of treatment. We can discuss your LASIK surgery costs with you during a one-on-one consultation after learning more about you and your goals of treatment.
HOW CAN I FIND THE BEST LASIK SURGEON?
There are many surgeons who can perform LASIK procedures, but few with the combination of experience, expertise, bedside manner, and access to the latest surgical equipment to give you peace of mind you deserve throughout laser eye surgery.
Fortunately, Dr. King, Dr. Fillmore, and the staff at King LASIK South Portland can check all these boxes and will provide a simple, painless, and quick path to better vision.