TRI-CITIES LASER EYE CORRECTION
In the Tri-Cities region of Southern Washington, Dr. Joseph King and Dr. Gary Fillmore offer state-of-the-art laser eye correction procedures that have helped thousands of patients resolve their nearsightedness, farsightedness, and astigmatism. As a highly experienced Tri-Cities LASIK surgeon, Dr. King and his team have performed more than 100,000 LASIK procedures. Our combination of surgical skill and advanced laser technologies allow us to consistently deliver outstanding vision correction results.
We're located in Kennewick, WA, serving Pasco, Kennewick, Richland and other communities in the Tri-Cities area.
DRIVING DIRECTIONS
We're located at 8011 W Quinault Ave, Kennewick, WA 99336.
From the West: From Badger Mountain Community Park head west on Englewood Dr. Turn left onto Keene Rd and continue southeast. Once you reach Albertsons take the left turn onto Gage Blvd. After passing Costco Wholesale turn right onto N Center Pkwy and then left onto W Quinault Ave. We will be located on the right next to Caliber Home Loans.
From the North: Head west on WA-240 W past Columbia Park Disc Golf Course. Exit the highway at the Columbia Center Boulevard exit and then turn left onto N Columbia Center Blvd. Head south passing Perfection Tire and Pier 1 Imports. Take the left turn onto W Quinault Ave and you will find us on the left just past Quality Inn.
TRI-CITIES EYECARE SERVICES
OUR SURGEONS AT THIS LOCATION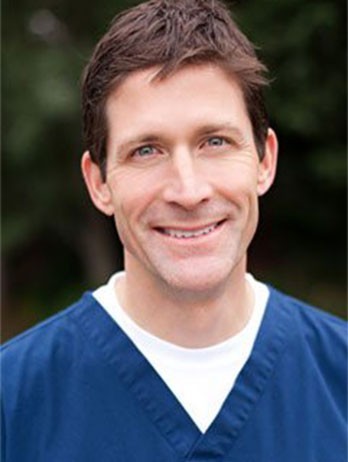 DR. JOSEPH KING
Dr. Joseph King is an eye surgeon with over 150,000 laser eye surgeries performed over the course of his career. By using the latest surgical and diagnostic techniques, he's been able to apply strong, accurate technique in his work that patients' can trust to improve their quality of life through with clearer sight. That's why people who depend on vision for the livelihood — including aviators, navigators, marksmen, and professional athletes — come to Dr. Joseph King for their eye surgery needs.
DR. GARY FILLMORE
Dr. Gary Fillmore is a board-certified ophthalmologist and refractive specialist who offers the latest and most advanced eye surgeries available today. Not only does he perform custom cataract surgeries, he also performs iLASIK and CustomVue PRK. Dr. Fillmore also ensures that he is certified in the use of laser technologies such as the VISX Star S4 Excimer Laser System and the Intralase Femtosecond Laser.
He even performed his wife Jennifer's LASIK procedure in 2008, and she is so much happier now without the need for corrective lenses.
RELIABLE LASER EYE SURGERY IN THE TRI-CITIES AREA
Here are just a few reasons why Tri-Cities patients continue to trust King LASIK for precision eye surgery:
LEADERS IN SURGICAL TECHNOLOGY
Our team is committed to using the latest and most effective technology throughout the process of preparing and executing a LASIK procedure.
As part of the diagnostic procedures, we use the sophisticated WaveScan technology that creates a 3-D map of the cornea. This map is unique to each patient, just like a fingerprint. Dr. King uses the map to calibrate the excimer laser – a device that gently reshapes the cornea so that it can refract light rays correctly. Dr. King and Dr. Fillmore are experienced with several laser platforms, including VISX, Bausch and Lomb, Nidek and Alcon. King LASIK Tri-Cities also features the revolutionary IntraLase laser platform for bladeless corneal flap creation.
CUSTOMIZED EYE CARE
King LASIK vision correction centers employ only highly-experienced, dedicated nurses and support staff. The key benefit of having experienced staff at your side during every step of a LASIK procedure is that they build the surgery around your specific needs, in a customized way, using unique considerations that include:
Age and eye health
Eye scans (topography and tomography)
In-office eye exams
Patient history
They are able to explain all aspects of LASIK surgery, recognize and promptly address any complications that arise, and quickly respond to their patients' deepest concerns. As a result, King LASIK boasts a high patient satisfaction rate and conversely, a very low rate of complications from laser eye surgery. To learn more, please visit our reviews page and read what satisfied patients are saying about their experience with King LASIK Tri-Cities.
WHAT ARE THE BENEFITS OF LASIK?
When we check in with our patients after their Tri-Cities eye surgery, they can't wait to tell us all of the ways in which LASIK has improved their quality of life:
SEE THE TRI-CITIES IN A NEW WAY
Celebrate your improved vision with a trip to some of the best attractions in the Tri-Cities. If you like history and science, spend an afternoon in the Science & Technology Museum or the Columbia River Exhibition of History. Hike through the Sacagawea Heritage Trail or take a spin on the Carousel of Dreams. If you're a sports fan, attend a minor league baseball game, Western Hockey League game or a National Indoor Football League game. No matter how many times you've explored the region where you live, everything will be a new and improved experience with 20/20 vision after LASIK.
STOP WORRYING ABOUT GLASSES AND CONTACTS
Have you ever wished that you didn't have to deal with buying new glasses, going to the eye doctor for new prescriptions, or making sure you have a supply of contacts handy ever again? With LASIK, this can be your reality.
In very few cases, LASIK doesn't improve vision to 20/20, but it can happen, which is why using Dr. King and Dr. Fillmore for their experience providing the best results is key. In most cases, you will experience perfect vision after a short recovery period, ensuring that you won't have to worry about glasses or contacts for the foreseeable future.
WHAT OUR PATIENTS ARE SAYING
"Definitely recommend King Lasik! Their staff is very friendly and knowledgeable. They answered all my questions and helped me feel at ease the day of the procedure. I'm telling everyone I know interested in lasik to come here. Thank you Dr. King and staff for helping me to see 20/20!!"
– E.L.
"Incredible experience. Fast, informative and efficient. Before I could even ask any questions I planned to ask they already answered them by requiring all the information I need. The procedure itself was extremely fluid and quick. They talked me through everything and properly prepared me for what's to come. I highly recommend to come here and only here. You will be in good hands."
– A.W.
YOUR QUESTIONS ABOUT LASIK, ANSWERED
If you're considering LASIK, it's only natural that you'll have questions. LASIK can be a major investment, and many potential patients are apprehensive about the experience of having LASIK done. We provide answers to give you the information you need to make an informed decision about whether or not LASIK is right for you:
AM I A GOOD CANDIDATE FOR LASIK?
At King LASIK Tri-Cities, we consider you a baseline candidate for laser corrective eye surgery if you fit the following characteristics:
Are at least 19 years of age
Have had a stable vision prescription for more than a year
Have been diagnosed with astigmatism, myopia (nearsightedness) or hyperopia (farsightedness)
If these three conditions fit you as a patient, we'll set up a LASIK consultation to explore the possibility of this life-changing surgery in a deeper way. First, we'll do scans of your corneas to measure thickness and build a virtual map of your eyes. If your cornea is thick enough and our precise scans don't find any conditions or imperfections that would present added risk during the LASIK operation, we'll make sure you're informed about LASIK and set up a time for the procedure to be done if that's what you choose.
WHAT SHOULD I EXPECT?
With modern technology and a bladeless surgery (like the one offered at King LASIK Tri-Cities) your LASIK surgery will be quick, easy, and painless. Laser surgery typically takes about 10 minutes to complete, and after around a day of recovery time, you'll be able to enjoy 20/20 vision from now on.
Other considerations with recovery from LASIK surgery:
You may experience some discomfort for the next 12 to 24 hours
You may be asked to use special eye drops
Complications are rare but if you experience anything out of the ordinary, it can be easily treated
WHAT DOES LASIK COST?
There is no set cost for LASIK, but it is more expensive than wearing glasses or contacts. It's a good investment, however, since after LASIK, costs associated with corrective eyewear and accessories will usually drop to zero.
Many patients want to know if LASIK is covered by their insurance. While some vision policies may cover it or partner with LASIK surgeons for discounts, it typically is regarded as an "elective" procedure by insurers, and as such, not covered.
WHAT SHOULD I LOOK FOR IN A LASIK SURGEON?
The ideal laser eye surgeon has experience, access to the latest surgical equipment, and is able to put patients at ease by explaining each and every step of a LASIK surgery.
Top Ten Viewed Articles on LASIK