CENTRAL SEATTLE LASIK EYE SURGERY
The King LASIK facility in Seattle Central is led by the highly recognized laser eye surgery provider Dr. Joseph King and Dr. Gary Fillmore. Made up of highly-accomplished, board-certified ophthalmologists, the team at King LASIK has completed many years of advanced medical education and clinical training, including specialized fellowship training in laser eye surgery. Having performed more than 100,000 successful LASIK procedures, Dr. King and Dr. Fillmore serve as one of the most experienced laser eye surgery teams in the Pacific Northwest.
DRIVING DIRECTIONS
Our address is 6700 Fort Dent Way, Tukwila, WA 98188.
From the north, take I-5 S south to exit 156. After 0.2 miles, turn left onto Interurban Avenue S. You will pass Foster Golf Links on your left in 0.3 miles. Continue to follow Interurban Avenue S for 0.5 miles until you pass Birrieria Grumpys on your right, then in 0.8 miles more, turn left onto Fort Dent Way. In about 230 ft., turn left, and we'll be on your left.
From the south, take WA-167 N north to the exit for I-405 S toward Burien/Seattle. After 1.5 miles on I-405 S, pass Tukwila Family Fun Center & Bullwinkle's Restaurant on your right and Hampton Inn Seattle/Southcenter on your left, then take exit 1 for WA-181 S. At the end of the exit in 0.2 miles, turn slightly right onto Fort Dent Way. Then in about 300 ft., turn left and we'll be on your left.
CENTRAL SEATTLE EYECARE SERVICES
OUR OPHTHALMOLOGISTS AT THIS LOCATION
DR. JOSEPH KING
Over the years, Dr. Joseph King has performed more than 150,000 procedures and has helped countless patients improve their quality of life through laser eye surgery. To deliver the best possible results, Dr. Joseph King uses the latest surgical and diagnostic technologies. Due to his considerable skill and experience, Dr. King is recognized one of Vancouver & Seattle's top LASIK doctors who has helped many pilots, sharpshooters, military navigators and professional athletes achieve clear eyesight.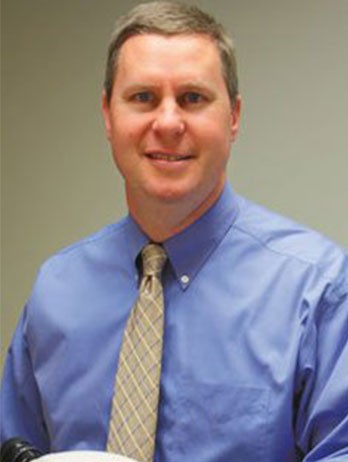 DR. GARY FILLMORE
Dr. Gary Fillmore is a board-certified ophthalmologist specializing in refractive surgeries such as iLASIK and CustomVue PRK, as well as custom cataract surgery. He is certified in the use of many laser vision correction technologies including the VISX Star S4 Excimer Laser System and the Intralase Femtosecond Laser.
Dr. Fillmore is excited about the vision correction technologies available today, and is confident in performing these procedures even on family and close friends. He performed LASIK on his wife, Jennifer, in 2008. She now enjoys excellent vision without the need for glasses or contact lenses, and reports that it is the best thing she has ever had done for herself.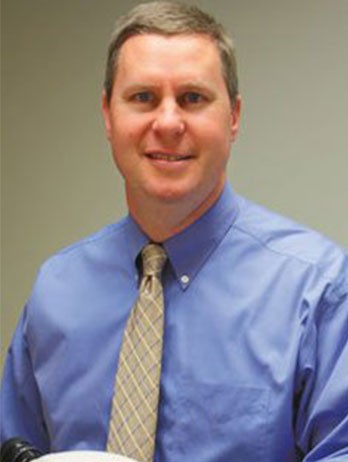 THE BENEFITS OF LASIK
The benefits of LASIK are substantial and fairly straightforward. Here are some of the key benefits to our surgery, straight from testimonials from past patients who have had the experience of our life-changing corrective vision procedure.
MAKE CORRECTIVE EYEWEAR A THING OF THE PAST
One of the best parts of LASIK is that most patients never have to worry about refractive vision issues ever again, or at least until eye issues associated with aging start to occur. While wearing glasses or contacts may not be a huge inconvenience to your life, it can be incredibly refreshing to see clearly without relying on eyewear.
There is also the issue of safety. While no solution to vision issues is "unsafe", contact lenses pose more of a risk of infection and damage to the surface of the eye than LASIK, a procedure with minimal potential for complications. This is especially true when surgery is done without handheld tools, which is the case at King LASIK Seattle Central.
ENHANCE YOUR ABILITY TO ENJOY LIVING IN SEATTLE
Another report we get often from patients who have undergone LASIK in our office is that after the surgery, their ability to enjoy the place where they lived was increased instantly. Seattle, and the Pacific Northwest in general, is known for it's natural beauty, and clear vision allows you to take in the full scope of the setting where you spend your time.
Hiking at Mount Rainier Park or Mount St. Helens is easier without worrying about your glasses fogging up from the moisture in the air, and clear vision enhances the experience of exploring the San Juan Islands, not to mention all of the associated wildlife viewing. The Space Needle provides breathtaking views of Seattle's city center and beyond, and Pike Place Market is best taken in with clear eyes.
WHAT OUR PATIENTS ARE SAYING
"Everyone was so friendly and helpful throughout the entire process. During the surgery they explained every step while it was happening to keep me informed and comfortable. I am VERY happy I chose King Lasik for my surgery."
– K.D.
"Getting LASIK was the best decision I have made in my life so far. I am grateful I chose King LASIK for my surgery because they could not have provided me with a better experience. They were extremely kind and professional at all my visits. Would recommend this place to anyone and everyone! "
-C.M.
FREQUENTLY ASKED QUESTIONS ABOUT LASIK
At King LASIK Seattle Central, we get a number of questions from patients interested in LASIK surgery with us. Here's what you should know if you're considering laser eye surgery in Central Seattle:
WHO IS THE IDEAL CANDIDATE FOR LASIK?
You're considered a baseline candidate for LASIK if you:
Are at least 19 years of age
Have had a stable vision prescription for more than a year
Have been diagnosed with astigmatism, myopia (nearsightedness) or hyperopia (farsightedness)
Beyond these qualifications, we need to ensure that LASIK will be safe and effective based on other aspects of your eye. To do this, we take scans that give us clear pictures of both the topography and tomography of your cornea. This is done in a LASIK consultation at our Seattle Central eye center.
WHAT SHOULD I EXPECT WHEN I SCHEDULE A LASIK PROCEDURE?
When you undergo a consultation, Dr. King and Dr. Fillmore will discuss the procedure and perform scans that determine your fitness as a candidate for LASIK. Assuming you're a good candidate, the King LASIK team will set up a date for your laser eye surgery.
On the day of your LASIK treatment, we'll do a final set of scans to program our cutting-edge surgical equipment, and then perform the surgery, which is quick and painless, lasting for an average of around 10 minutes. Once you leave, it will take about a day to recover, and you'll be able to enjoy flawless vision for years!
WHAT DOES LASIK COST?
The cost of LASIK varies based on the surgeons you use, the technology involved, and other factors unique to you as a patient, but there's no doubt that LASIK surgery, when compared to the lifetime costs of corrective eyewear and supplies, is a sound investment.
Come into King LASIK for a consultation today and find out how easy it is to get 20/20 vision as the result of a procedure that's surprisingly simple.
TOP TEN VIEWED ARTICLE ON LASIK
Can I Finance Lasik?
The Price of Sign Infographic
Athletes Who've had LASIK  Surgery
Would You Benefit From Lasik? 5 Question to Ask Lasik
is Lasik Painful?
5 Things You Probably Don't Know About Lasik
What Sports Will I Enjoy More After Lasik?
3 Unexpected Ways LASIK affects Your Life.
Benefits of Laser Corrective Eye Surgery
The Most Common Misconception About LASIK