Tacoma LASIK EYE SURGERY
At Our King LASIK eye surgery practice in Tacoma, Dr. Joseph King and Dr. Gary Fillmore are in the business of changing lives. With over 150,000 successful corrective vision surgeries under their belt, our LASIK team is leading the regional industry in the experience and expertise needed to provide safe and effective LASIK treatments. You're a single consultation away from saying goodbye to the days of buying glasses or contacts for your refractive vision issues. Call King LASIK Tacoma to make this dream a reality.
Our office south of Seattle is located conveniently along I-5 in Tacoma, WA, perfect for patients who want LASIK with life-changing results without driving for hours for access to the most experienced LASIK team in the Pacific Northwest. We serve the communities of Tacoma, Lakewood, Kent, Olympia, Pullyup and other cities and towns in the region, bringing LASIK to the people who need it most.
DRIVING DIRECTIONS TO OUR TACOMA OFFICE
We're located at 4733 Tacoma Mall Blvd, #200, Tacoma, WA 98409.
If you're coming from downtown Tacoma or the northeast, head south on I-705 S, then take the left exit onto I-5 S toward Portland. In 2.4 miles, you'll pass JOANN Fabric and Crafts on your right, and in another 0.2 miles, you'll pass JCPenney on your right. In a final 0.3 miles, take exit 130 for So 56 St. In 0.2 miles, keep right at the fork, following signs for Tacoma Mall Blvd/S 56th St W. When the road dead-ends into Tacoma Mall Blvd, turn right; we'll be on you right in a half-mile.
If you're coming from the south, head north on I-5 N. After you pass Olive Garden Italian Restaurant on your right, continue for half a mile, then take exit 130 for S 56th St toward Tacoma Mall Blvd. Keep right at the fork in 0.2 miles: follow signs for Tacoma Mall Blvd/S 56th St W and merge onto S 56th St. After the loop, turn right onto Tacoma Mall Blvd. In about 0.4 miles, you'll pass Azteca Mexican Restaurant on your right; just 400 feet ahead after that, we'll be on your right.
OUR OPHTHALMOLOGISTS AT THIS LOCATION
DR. JOSEPH KING
Dr. Joseph King is a highly-experienced surgeon who has performed over 150,000 laser eye surgeries over the course of his career. Through his use of the latest surgical and diagnostic techniques, he applies unparalleled skill and precision in his work and increases his patients' quality of life through improved sight.
He's so trusted and respected in his field that aviators, sharpshooters, and professional athletes alike come to him for their eye surgery needs.
DR. GARY FILLMORE
Dr. Gary Fillmore is a board-certified ophthalmologist who specializes in the latest and most-advanced refractive surgeries available today. In addition to custom cataract surgeries, he performs iLASIK and CustomVue PRK, and is certified in the use of laser technologies such as the Intralase Femtosecond Laser.
He even performed his wife Jennifer's LASIK procedure in 2008, and she claims it's the best thing that she's done for herself because she no longer requires corrective lenses.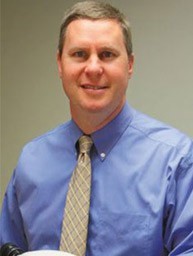 RELIABLE LASIK IN Tacoma
Here are some of the reasons why patients in the Puget Sound keep coming back to King LASIK:
COMMITMENT TO TECHNOLOGY
The equipment a LASIK Surgeon uses to perform laser eye surgery is important. The older and more outdated laser surgical technology is, the higher the risk for complications. Many laser eye surgeons still use handheld blades to cut the corneal flap, which carries risk of its own.
This is why at King LASIK Tacoma, we adopt the highest standard surgical technology; the best laser platforms and safest systems to scan the eye and make the incisions. LASIK is a simple procedure but still one that's very delicate. Dr. King and Dr. Filmore use some of the industry's most precise tools before and during LASIK surgery.
IntraLase femtosecond laser.
WaveScan imaging and diagnostic scanning technology
By combining the industry's best surgical tech in our LASIK procedures, we're able to perform the industry's most precise LASIK Treatments, providing positive outcomes for patients.
CUSTOMIZED LASIK SURGERY
LASIK, like many other procedures, should be approached on an individualized basis. We take several factors into account in our LASIK consultations, including results of an in-office eye exam, past prescriptions, whether you have nearsightedness, farsightedness or astigmatism, and the results of your corneal scans to create a plan of action in terms of how to offer effective eye surgery specific to your eyes.
Using the latest surgical technology helps us in this area as well. Modern laser platforms use corneal scans to calibrate the laser to the unique topography (the surface of your eye) and tomography (the inside of your eye) to calibrate the equipment and provide a more precise LASIK procedure.
WHY CHOOSE KING LASIK IN Tacoma FOR LASIK SURGERY?
DIt's understandable that patients may be apprehensive when it comes to LASIK. The eyes are sensitive organs, and eye surgery is a subject that can be unsettling to think about. We listen to your concerns and answer your questions to help you and the other patients we treat feel at ease about the process. When your LASIK surgeon has the best technology at their disposal, surgery is extremely simple, and after it's over, you'll be able to enjoy the life-changing results for yourself.
LASIK BENEFITS IN Tacoma
When we check in with patients of King LASIK after their surgeries, they can't wait to tell us how LASIK changed their life. Here are two of the areas in which LASIK has the biggest impact to our patients:
SEE SEATTLE IN A NEW WAY
Maybe you found a prescription for contacts or glasses that allowed you to see the world clearly, but it's so much easier when you don't have to worry about changing your contacts, cleaning your glasses, or any of the maintenance concerns that come with wearing corrective eyewear. After LASIK, you'll be able to:
Experience the breathtaking mountain views at Mt. Rainier, Mount Saint Helens, and Olympic National Parks
See the whales and other wildlife around the San Juan Islands in vivid detail
Take in the culture in the bustling weekend crowds at Pike Place Market
Look down on Seattle's modern skyline from the highest point from the Space Needle
STOP BUYING CORRECTIVE EYEWEAR
If you've worn glasses or contacts for a long time, you might not realize how convenient it can be to no longer need them. After LASIK, you suddenly won't have to worry about keeping boxes of contacts handy or making sure your prescription is up to date. Suddenly, you'll have clear vision from the moment you wake up until the moment you go to sleep at night.
Additionally, LASIK poses a lower health risk than wearing contacts. Since contacts involve touching plastic or carbon polymers to the surface of your eye, there is risk of infection or surface damage, that doesn't exist if you have your vision corrected with laser eye surgery.
WHAT OUR PATIENTS ARE SAYING
"I have been procrastinating for over 10 years now. Just the thought of having a laser in my eye creeps me out. I was referred by my sister who had her lasik done by Dr. King. She highly recommended him and had nothing but wonderful things to say about him. She was right. I finally made my consultation appointment. From the moment I walked into Dr. Kings offic . I was treated with the up most respect and great customer service. Dr. King definitely have a great team. I returned a week after for my Lasik procedure. Let me tell you if I had known it was so easy, quick and painless. I would have got this done sooner than later. Awesome job to Dr. King and his staff. You all made me feel comfortable and at ease."
– A.J.
"King Lasik was the best choice I've made in medical care in years. I appreciate that from the consult appointment through surgery day everyone at their office was calm, knowledgeable and considerate. Even during surgery, everything was explained step by step. I would recommend them to anyone. Thank you for a wonderful experience!"
– B.P.
FREQUENTLY ASKED QUESTIONS ABOUT LASIK
When you're researching LASIK, you're bound to have some questions. The team at King LASIK Tacoma is more than happy to provide answers:
HOW MUCH DOES LASIK COST?
This is one of the common questions that patients have for us before and after their LASIK consultations. Unfortunately, there's no simple answer. At King LASIK Tacoma, our prices vary based on specific considerations of the procedure. Some vision insurance plans offer partial coverage or discounts on laser corrective surgery, but most don't due to LASIK being classified as an "elective" procedure.
When you come in for your LASIK consultation with Dr. King or Dr. Filmore, we'll explain your cost for LASIK, and why over several years, it's a great investment in life-changing results.
AM I CANDIDATE FOR LASIK?
Are you:
At least 19 years of age
Diagnosed with astigmatism, nearsightedness, or farsightedness?
Given a vision prescription that hasn't changed in at least a year?
If you fulfill these qualifications, we encourage you to schedule a LASIK consultation with King LASIK Tacoma, where you'll undergo scans to further assess whether or not you'd be an ideal candidate for laser eye surgery from Dr. King and Dr. Filmore.
WHAT SHOULD I LOOK FOR IN A LASIK SURGEON?
The ideal LASIK surgeon should have a mix of experience, expertise, bedside manner, and access to the best surgical technology. At King LASIK Tacoma, our surgeons have a long history of successful LASIK procedures for customers throughout the Pacific Northwest, with the knowledge of how to ensure that laser eye surgery is a safe as possible.
Dr. King and Dr. Filmore have over 90,000 successful surgeries under their belts, and patients continue to keep coming to King LASIK because of their ability to put them at ease, listen to their concerns, and explain the entire procedure.
WHAT SHOULD I EXPECT FROM LASIK?
When you schedule your LASIK procedure, we'll set a date for you to come in and have your eye surgery done by the team at King LASIK. When that day arrives, you'll come in and get checked in, and then undergo scans to calibrate our laser equipment. The surgery itself is simple, painless, and takes an average of about 10 minutes. After it's over, you'll have about a day-long recovery period, and then you'll be able to enjoy a new way of experiencing your life.