OUR NORTH SEATTLE
LASIK CENTER
At King LASIK Seattle North, Dr. Joseph King and Dr. Gary Filmore combine a commitment to high-quality care with expertise and experience in laser eye surgery to provide life-changing outcomes for our patients. Having completed years of advanced education and training, Dr. King and Dr. Filmore make up one of the Pacific Northwest's most experienced LASIK teams, having completed more than 100,000 successful LASIK surgeries over the course of their careers.
Our Seattle North location offers an element of convenience for patients seeking high-quality care and a safe, effective LASIK procedure without having to make the trip down I-5 into Seattle. We're located in Lynnwood, WA, serving Marysville, Woodinville, Bothell, Shoreline and other communities in the region north of Seattle
DRIVING DIRECTIONS
We're located at 19031 33rd Ave. W #310, Lynnwood, WA 98036.
If you're coming from the northwest, head south on WA-525 S toward Lincoln Way, then take the Alderwood Mall Parkway exit. In 0.3 miles, turn right onto 28th Ave W/Alderwood Mall Pkwy. After about 0.6 miles, you'll pass Alderwood on your right, and 0.2 miles from there you should turn right onto Alderwood Mall Blvd. Continue for 0.4 miles, then turn right into a lot. Drive straight back for about 500 ft, passing Michaels on your left. When the road dead-ends, turn left, and we'll be in the first building on your right.
If you're coming from the southwest, Head north/northeast on I-5 N, then take exit 181A for 44th Ave W toward Lynnwood/Wa-524. You'll see Embassy Suites by Hilton Seattle North Lynnwood along the ramp to your right. Once you reach 44th Ave W at the end of the ramp, turn left. In 0.3 miles, turn right onto Alderwood Mall Blvd; you should see Mor Furniture for Less on your left soon after. About a mile after making that turn, turn left into a parking lot and head straight back for 500 ft. At that point, we'll be in the building just ahead on your left.
NORTH SEATTLE EYECARE SERVICES
OUR OPHTHALMOLOGISTS AT THIS LOCATION
DR. JOSEPH KING
"Over the years, Dr. Joseph King has performed more than 150,000 procedures and has helped countless patients improve their quality of life through laser eye surgery. To deliver the best possible results, Dr. Joseph King uses the latest surgical and diagnostic technologies. Due to his considerable skill and experience, Dr. King is recognized one of Vancouver & Seattle's top LASIK doctors who has helped many pilots, sharpshooters, military navigators and professional athletes achieve clear eyesight."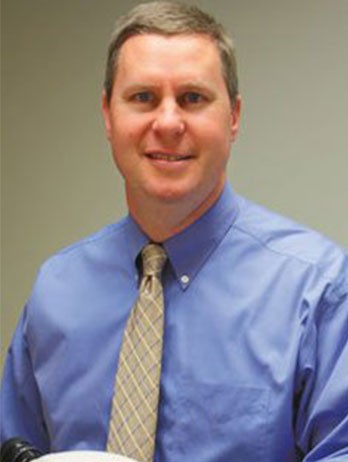 DR. GARY FILLMORE
Dr. Gary Fillmore is a board-certified ophthalmologist specializing in refractive surgeries such as iLASIK and CustomVue PRK, as well as custom cataract surgery. He is certified in the use of many laser vision correction technologies including the VISX Star S4 Excimer Laser System and the Intralase Femtosecond Laser.
Dr. Fillmore is excited about the vision correction technologies available today, and is confident in performing these procedures even on family and close friends. He performed LASIK on his wife, Jennifer, in 2008. She now enjoys excellent vision without the need for glasses or contact lenses, and reports that it is the best thing she has ever had done for herself.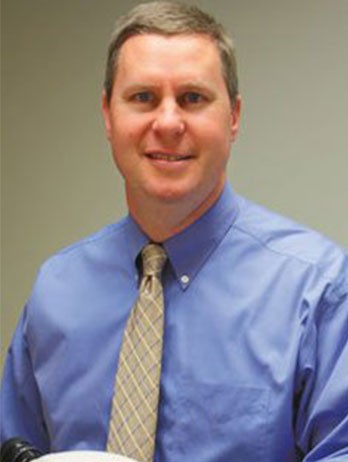 RELIABLE LASIK IN NORTH SEATTLE
At King LASIK Seattle North, we represent a trusted solution in vision correction. Here are a few ways we're able to maintain our presence as leaders of the industry:
A FOCUS ON PATIENT CARE
Our laser eye surgery team is committed not only to providing consistent results from our LASIK procedures, but to making sure our patients are cared for during their time in our office.
This means when you visit for you LASIK consultation, we'll explain the process of the surgery, as well as address your questions and concerns before we move forward. LASIK can be a big commitment. King LASIK is here to ensure that life-changing results are accessible for you.
INVESTMENT IN CUTTING-EDGE TECHNOLOGY
Dr. King and Dr. Filmore take care in staying up to date with the latest and best laser surgery equipment. We use the VISX Star S4 laser platform with WaveScan imaging technology during the main part of the procedure, and the IntraLase femtosecond laser to handle the incision to create the corneal flap. Many LASIK surgeons use handheld blades for this part of the surgery, which can present risks to the patient. By using surgical methods that can be done using only lasers, the team at King LASIK Seattle North mitigates the possibility of complications.
Additionally, the surgeons at King LASIK Seattle North are driving innovation throughout the industry, as lead adopters of iLASIK, a type of laser eye surgery that combines the latest diagnostic and surgical technologies to deliver individualized, precise LASIK procedures.
TAILORED LASIK TREATMENT
Many LASIK surgeons take scans to check if patients are good candidates for LASIK and then do the procedure. While this can be effective, there is a higher chance of a successful procedure than if the eye surgery team treats each procedure as its own, unique case.
Dr. King and Dr. Filmore customize LASIK treatment to meet address unique considerations of each patient, considering several factors, including:
Patient vision history
Eye exams
Scans
Prescription
Eye topography and tomography can change the way LASIK surgery is approached from a clinical standpoint, as can whether you come in with astigmatism, nearsightedness, or farsightedness. At King LASIK Seattle North, we consider every factor that may affect the outcome of your surgery, increasing the odds of a successful procedure.
WHAT ARE THE BENEFITS OF LASIK?
Here are some of the ways patients have told us that their lives improved after receiving LASIK surgery at our Seattle North eye surgery center:
EXPERIENCE SEATTLE IN VIVID CLARITY
One of the main benefits that patients report when we check in after LASIK is that they experience the world around them differently. Without the need for glasses or contacts, you're free to explore the Seattle area and everything it has to offer.
Mount Rainier and Mount St. Helens National Parks are two of the most breathtaking mountain views in the country. Seeing them without worrying about changing your contacts or unfogging your glasses is a priceless experience.
Views of Seattle from the Space Needle are matched by few other experiences in the Pacific Northwest, although one of them may be wildlife watching in the waters around the San Juan Islands. After LASIK, the possibilities are unlimited.
ELIMINATE THE NEED FOR GLASSES
Another major benefit of LASIK is the combination of cost savings and added convenience that comes with no longer needing to purchase and wear corrective lenses any longer, whether you previously wore contacts or glasses.
LASIK may seem like a substantial investment in the short term but look at it this way: when you factor in the cost of purchasing eyewear and supplies over the next few years, you'll find that LASIK pays for itself in less time than you may have thought previously.
The convenience factor of getting LASIK at King LASIK Seattle North is obvious. Not having to worry about making sure you have a supply of contacts handy or having to keep track of your glasses and wake up in the morning with blurry vision is major boost to your quality of life, even if you've gotten used to your constant need for corrective eyewear. With Dr. King and Dr. Filmore, convenience is only a simple LASIK consultation away.
WHAT OUR PATIENTS ARE SAYING
"King Lasik were courteous, professional and went the extra mile to ensure I was comfortable during pre-op appointments, surgery day and post-op follow ups. I even received a call from Dr. King a few hours after surgery to ensure everything was fine. I would highly recommend King Lasik to others seeking to correct their vision."
– F.Q.
"I finally got it done! I was, understandably, nervious to get Lasik, However Doctor King and his staff really made it an easy decision. They prepare you and ensure you are well informed. I was able to see 20/15 the next day, and my new night vision makes me feel like a super hero! I felt completely back to normal in just two weeks and no more glasses and contacts! Highly recommended."
-KS
"This is an amazing place. I went on a Wednesday to get consulted and got the surgery on Saturday. Friendly staff and Dr. King explained all the risks and clearly laid out which procedure was best for my eyes. I was able to see 20/20 the next day. Best investment of my life. Definitely recommend anyone to come here. Follow up appointments were also easy."
– W.C.
COMMON QUESTIONS ABOUT LASIK
There are some questions you'll want answers to as you start thinking about LASIK with the team at King LASIK in Seattle North. Here are answers to some of the most pressing:
AM I A CANDIDATE FOR LASIK?
To qualify for a LASIK consultation, you must fulfill three qualifications:
You're over the age of 19
You've had a stable vision prescription for over a year
You've been diagnosed with astigmatism, nearsightedness, or farsightedness
Once you schedule your consultation with King LASIK, you'll undergo scans of your corneal topography and tomography to assess whether or not LASIK is an option for you. This is part of the reason why our office north of Seattle uses cutting-edge imaging technology. When we decide to offer LASIK to a patient, we have to verify that the procedure can be done with safety and efficacy in mind.
WHAT CAN I EXPECT FROM LASIK?
If your consultation reveals that you'll be a good candidate for LASIK, we'll set up an appointment for the date of your eye surgery. When that day arrives, we'll take final scans to confirm that you're a match and to calibrate our laser platform to your eyes. The surgery itself takes an average of 10 minutes, with about a day of recovery time.
HOW MUCH DOES LASIK COST?
The cost of LASIK varies between patients due to specific considerations with one person's surgery, and unfortunately, most insurance companies classify laser eye surgery as an "elective" procedure, meaning that some or all of it won't be covered.
When you visit King LASIK for a consultation, we'll break down the costs for you. The upside is that, as we mentioned previously, LASIK remains a great value over buying eyewear and supplies over several years.
HOW DO I CHOOSE A LASIK SURGEON?
There are a few things to seek out in a Seattle area LASIK surgeon.
Fortunately, Dr. King, Dr. Fillmore, and the staff at King LASIK South Portland can check all these boxes and will provide a simple, painless, and quick path to better vision.
Training: the surgeon should have completed medical school, ophthalmology residency training and specialized education in refractive surgery. Members of the King LASIK surgical team in Lynnwood have completed specialized fellowships in refractive eye surgery.
Experience: the surgeon should have performed tens of thousands of laser vision correction procedures. Dr. King and Dr. Filmore have performed over 85,000 successful laser eye surgeries.
Technology: the surgeon should use leading-edge technology to enhance the accuracy and results of treatment. The King LASIK team uses WaveScan 3-D imaging and the IntraLase femtosecond laser for LASIK surgery.