OUR REDMOND LASIK CENTER
King LASIK is dedicated to providing the Pacific Northwest with the most advanced LASIK experience possible. Led by Dr. Joseph King and Dr. Gary Fillmore, our team is made of experienced, board-certified eye doctors who boast impressive resumes of educational backgrounds, medical training, and various fellowships in laser eye surgery. We have performed more than 100,000 successful LASIK surgeries, making us not only the most experienced, but the most qualified LASIK surgery provider in the Pacific Northwest.
DRIVING DIRECTIONS
We're located at 16150 NE 85th Street, Suite 219, Redmond, WA 98052.
If you're coming from the northwest, head south on I-405 S, then take exit 18 for N E 85th St toward Kirkland. Keep left at the first fork, and right at the second to merge onto NE 85th St. Just after you merge, you should see Lee Johnson Chevrolet on your right. Continue down the road, even after it turns into Redmond Way, for 2.9 miles, then turn left onto 161st Avenue Northeast/Lampaert Lane. You'll see 5 Stones Coffee Co soon afterwards on your right. Continue for a few more hundred feet, then turn right into a lot. At your first opportunity to do each, turn right, then left, then left again. We'll be in the building directly ahead.
If you're coming from the south, head north on WA-520 E, then take the West Lake Sammamish Parkway Northeast exit. When the road dead-ends just ahead, turn left onto West Lake Sammamish Pkwy NE. In a few hundred feet, you'll pass Bangkok Basil on your left; about a hundred feet after that, keep right onto 154th Ave NE. Follow the road for 0.6 miles, then turn right onto NE 85th St. In about 0.2 miles, you'll pass River Trail Roasters on your right. Another 0.3 miles from there, turn left, then head straight back as far as you can into the lot. We'll be in the building straight ahead.
OUR OPHTHALMOLOGISTS AT THIS LOCATION
DR. JOSEPH KING
Over the years, Dr. Joseph King has performed more than 150,000 procedures and has helped countless patients improve their quality of life through laser eye surgery. To deliver the best possible results, Dr. Joseph King uses the latest surgical and diagnostic technologies. Due to his considerable skill and experience, Dr. King is recognized one of Vancouver & Seattle's top LASIK doctors who has helped many pilots, sharpshooters, military navigators and professional athletes achieve clear eyesight.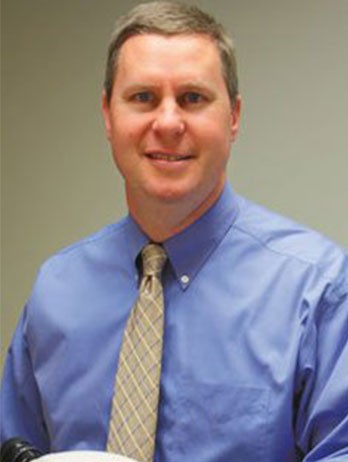 DR. GARY FILLMORE
Dr. Gary Fillmore is a board-certified ophthalmologist specializing in refractive surgeries such as iLASIK and CustomVue PRK, as well as custom cataract surgery. He is certified in the use of many laser vision correction technologies including the VISX Star S4 Excimer Laser System and the Intralase Femtosecond Laser.
Dr. Fillmore is excited about the vision correction technologies available today, and is confident in performing these procedures even on family and close friends. He performed LASIK on his wife, Jennifer, in 2008. She now enjoys excellent vision without the need for glasses or contact lenses, and reports that it is the best thing she has ever had done for herself.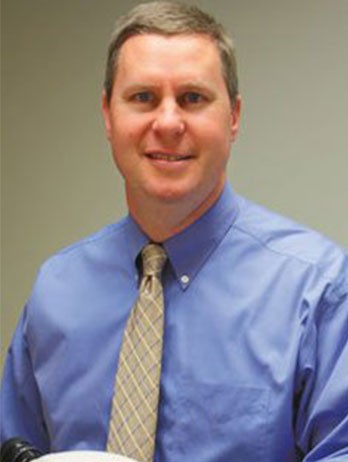 RELIABLE LASIK IN REDMOND
King LASIK brings LASIK consultation and LASIK follow-up appointments to its convenient location in Redmond, Washington. Just an hour away from our surgery center at King LASIK Seattle Central, King LASIK Redmond makes your journey towards clearer vision just a little easier. Our highly-skilled team of doctors can provide you with laser eye surgery consultations to determine if you are eligible for LASIK surgery, as well as give you the proper examination following your successful laser eye surgery at King LASIK. If you are interested in scheduling a LASIK consultation, call us at (425) 448-4888, and our helpful staff will assist you.
ADVANCED LASIK TECHNOLOGY
Our surgery center employs the latest technology available in laser eye surgery. We use a WaveFront analyzer to show even the smallest cornea issues on a 3-D map. Dr. King and Dr. Fillmore also use the IntraLase femtosecond laser to create the corneal flap, eliminating the need for a handheld device and reducing the risk of complications. These cutting-edge technologies assist our doctors in performing the most effective, safest LASIK surgeries possible.
LASIK TREATMENT FOR YOU
Our comprehensive and thorough analysis of patients' eyes allows us to create customized and detailed treatment plans. We look at medical history, perform thorough eye exams, and explore every possible approach when creating your LASIK eye surgery strategy. Our unmatched success in LASIK treatment is a direct result of our personalized approach to laser vision surgery.
WHAT ARE THE BENEFITS OF LASIK?
Here are some of the ways patients have told us that their lives improved after receiving LASIK surgery at our Redmond eye surgery center:
EXPERIENCE SEATTLE IN VIVID CLARITY
The benefits of vision correction surgery are obvious but substantial. Not having to wear eyeglasses, worry about the cost of corrective eyewear, and enjoying the sights of Seattle clearly are just a few of the ways LASIK surgery will improve your life. 20/20 vision gives you the power to experience Seattle and the Pacific Northwest the way it was meant to be seen in all its natural beauty. From hiking and beach outings to exciting nightlife, Seattle has a lot to take in, and we at King LASIK want to help you enjoy your life with vision corrective surgery.
WHAT OUR PATIENTS ARE SAYING
"I loved everything about this place. From my consultation to my surgery and after care everyone was so kind and helpful. I'm glad I chose to go with Dr. King. They walked me through everything that would happen during surgery and it was spot on with no surprises. I would highly recommend King Lasik to anyone who wears glasses. Their team is the best!"
– A.H.
"Dr. King and his staff are friendly and knowledgeable. I received all the information I needed at my complimentary consultation to make a decision and the procedure went very smooth. I am amazed at my new vision. I can finally see 20/20!"
– J.C.
"I'm so happy I picked King Lasik for my laser vision surgery! I am thrilled with my results of 20/20 vision!! Dr King and his staff were amazing and made the whole process positive and comfortable for me."
– B.G.
LASIK FREQUENTLY ASKED QUESTIONS
Like any procedure related to your health, you're bound to have questions and concerns about the process of getting laser eye surgery. Here are the answers to some of the questions that we hear most often:
AM I A GOOD CANDIDATE FOR LASIK?
At King LASIK Tri-Cities, we consider you a baseline candidate for laser corrective eye surgery if you fit the following characteristics:
You're at least 19
You've had a stable vision prescription for at least a year
You've been diagnosed with astigmatism, myopia (nearsightedness) or hyperopia (farsightedness)
If these three conditions fit you as a patient, we'll set up a LASIK consultation to explore the possibility of this life-changing surgery in a deeper way. First, we'll do scans of your corneas to measure thickness and build a virtual map of your eyes. If your cornea is thick enough and our precise scans don't find any conditions or imperfections that would present added risk during the LASIK operation, we'll make sure you're informed about LASIK and set up a time for the procedure to be done if that's what you choose.
WHAT SHOULD I EXPECT?
With modern technology and a bladeless surgery (like the one offered at King LASIK Tri-Cities) your LASIK surgery will be quick, easy, and painless. Laser surgery typically takes about 10 minutes to complete, and after around a day of recovery time, you'll be able to enjoy 20/20 vision from now on.
Other considerations with recovery from LASIK surgery:
You may experience some discomfort for the next 12 to 24 hours
You may be asked to use special eye drops
Complications are rare but if you experience anything out of the ordinary, it can be easily treated
WHAT DOES LASIK COST?
There is no set cost for LASIK, but it is more expensive than wearing glasses or contacts. It's a good investment, however, since after LASIK, costs associated with corrective eyewear and accessories will usually drop to zero.
Many patients want to know if LASIK is covered by their insurance. While some vision policies may cover it or partner with LASIK surgeons for discounts, it typically is regarded as an "elective" procedure by insurers, and as such, not covered.
WHAT SHOULD I LOOK FOR IN A LASIK SURGEON?
The ideal laser eye surgeon has experience, access to the latest surgical equipment, and is able to put patients at ease by explaining each and every step of a LASIK surgery. At King LASIK Tri-Cities, our